The Soroptimist Ireland Girls' Public Speaking Competition has been running for over 40 years and is the result of North-South Soroptimist co-operation when Mildred O'Brien SI Bray (President SI ROI) and Marie Brownlee (President SI Northern Ireland) decided that there should be a competition to encourage girls to speak in public.
The Competition is a three-stage event with local, regional competitions leading to a national final. A selection of topics is circulated to schools and each competitor can choose. A 6-minute speech is presented at the competition on the topic of choice and adjudicated by a panel of 3 judges. Impromptu competitions are held at the regional and national finals.
The competition encourages girls to develop the skills to speak effectively and articulately with clarity and conviction. This enables them to improve their self-confidence and personality which in turn will enhance their career opportunities.
2021/22 National Final
The 2021/22 National Final part sponsored by EDCO was hosted by the Drogheda Soroptimists. All the finalists were excellent, and their presentations were most interesting and the overall winner was Eve Donohoe from Loreto Secondary School Wexford.
2022/23 Entry
The competition is open to all senior cycle girls at second-level schools. We encourage all schools to get involved and an entry form can be downloaded here.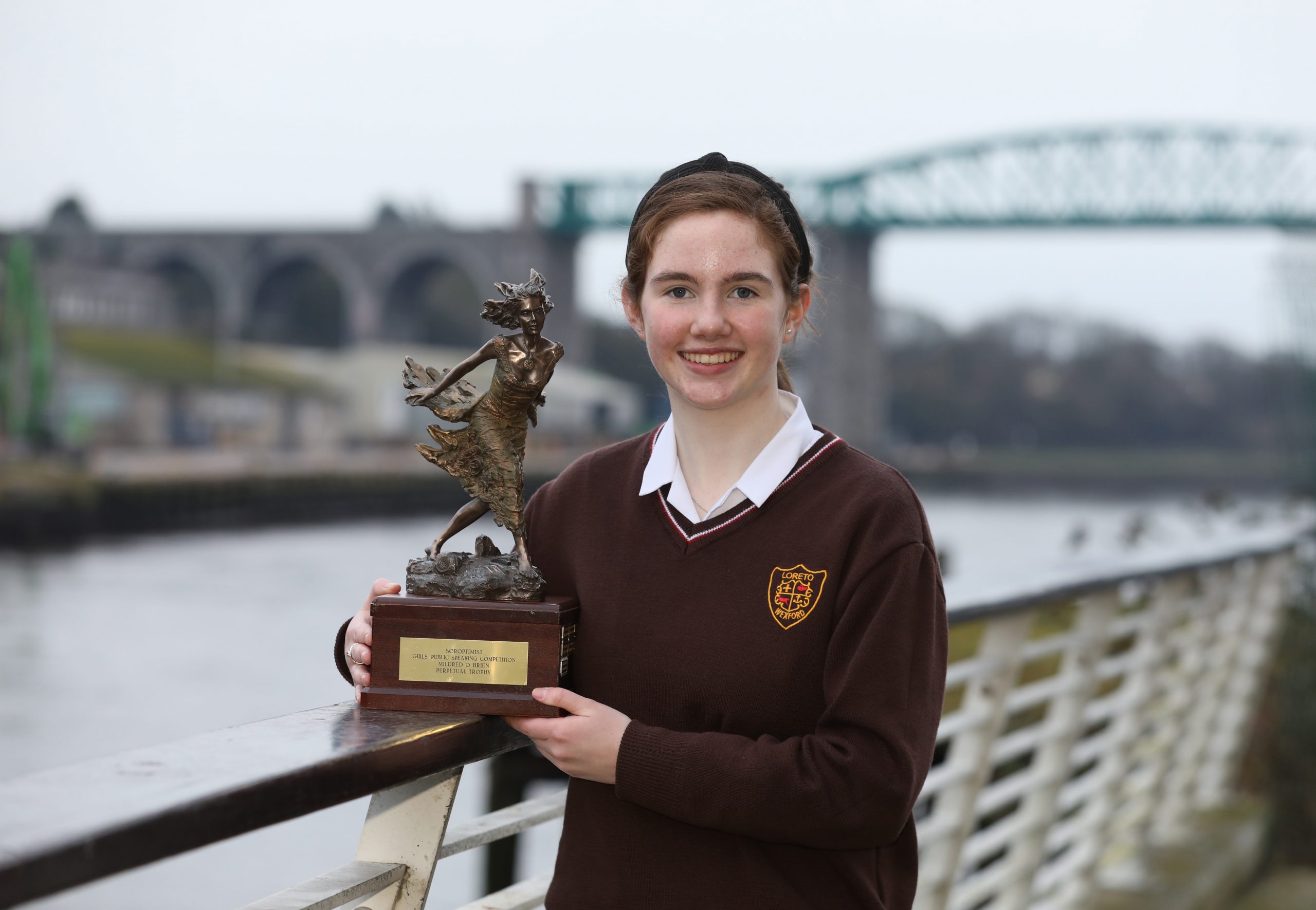 Soroptimists transform the lives and status of women and girls through
education, empowerment and enabling opportunities.