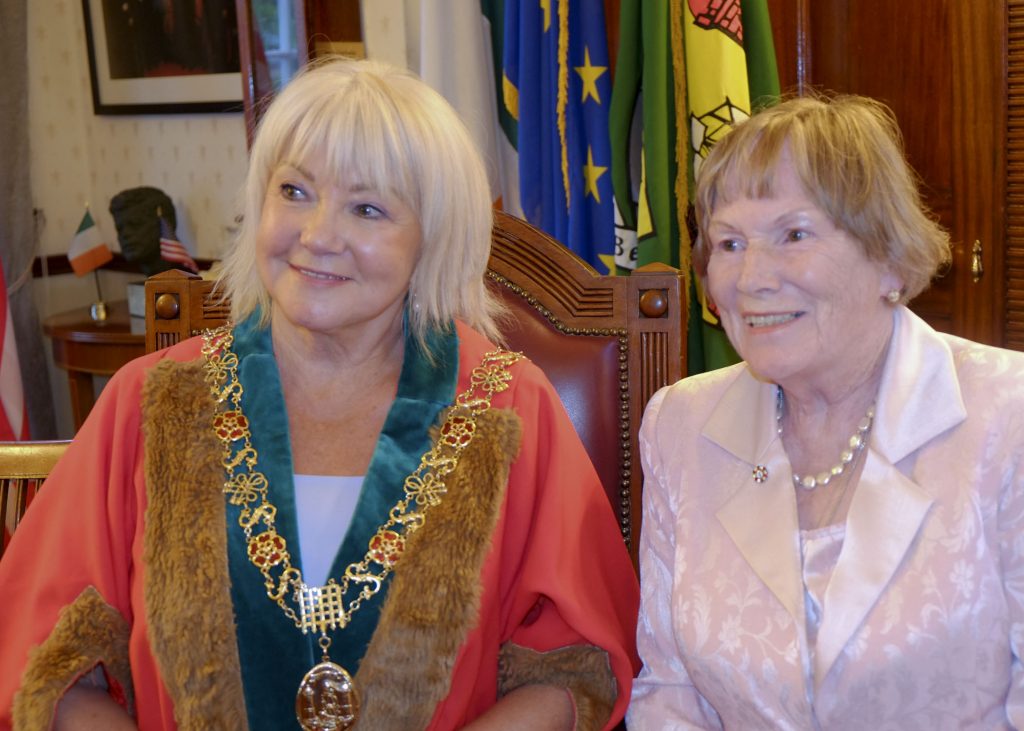 Cllr Deirdre Forde, a Soroptimist for many years has been elected as the new Lord Mayor of Cork.
In her mayoral speech, the new Lord Mayor said her priorities for the year include driving the sustainability agenda, creating a "city for people", the promotion of the arts and furthering female participation in politics through Cork City Council's Women's Caucus.
Lord Mayor Cllr. Deirdre Forde has played a central role in the Women's Caucus which was launched on International Women's Day last year to promote women in politics by exploring barriers and challenges to political participation. It is already blazing a trail. For democracy to survive, politics to function and society to thrive, inclusivity and diversity are essential.
SI Ireland President Miriam Murphy Wood comments " We are delighted to congratulate Lord Mayor Cllr. Deirdre Forde on her fabulous achievement. Deirdre has been an active Soroptimist for many years and we are delighted to have a member that holds such an esteemed role".
Lord Mayor Cllr. Deirdre Forde will have a busy role as she supports the community and hard hardworking businesses to create lasting economic growth for the city.