Clara Zetkin founded International Women's Day on 8th March 1910. The event grew out of the American labour movement to become an annual event recognised by the United Nations. The seeds were planted in 1908 when 15,000 women marched through New York demanding shorter working hours, better pay and the right to vote. A year later, the Socialist Party of America declared the first National Woman's Day. Things were made official in 1975 when the United Nations started celebrating the day.
International Women's Day has become a date to celebrate how far women have come in society, politics and economics whilst raising awareness of continued inequality. Eadaoin Lawlor SI National President, comments, "As an organisation, we stand up for women and girls, offering friendship and sisterhood. International Women's Day allows us to reach out to the women of Ireland, offering a hand of friendship and being 'the best of sisters' (Soroptimists).
Many of our Clubs held or attended events on Wednesday, 8th March, including Eadaoin Lawlor SI Ireland National President and Sarah Giblin from SI Dublin, attending the UN Women's IWD event in New York. "Gender Equality today for a Sustainable Tomorrow" meeting Ambassador Fergal Mythen, Permanent Representative of Ireland to the United Nations.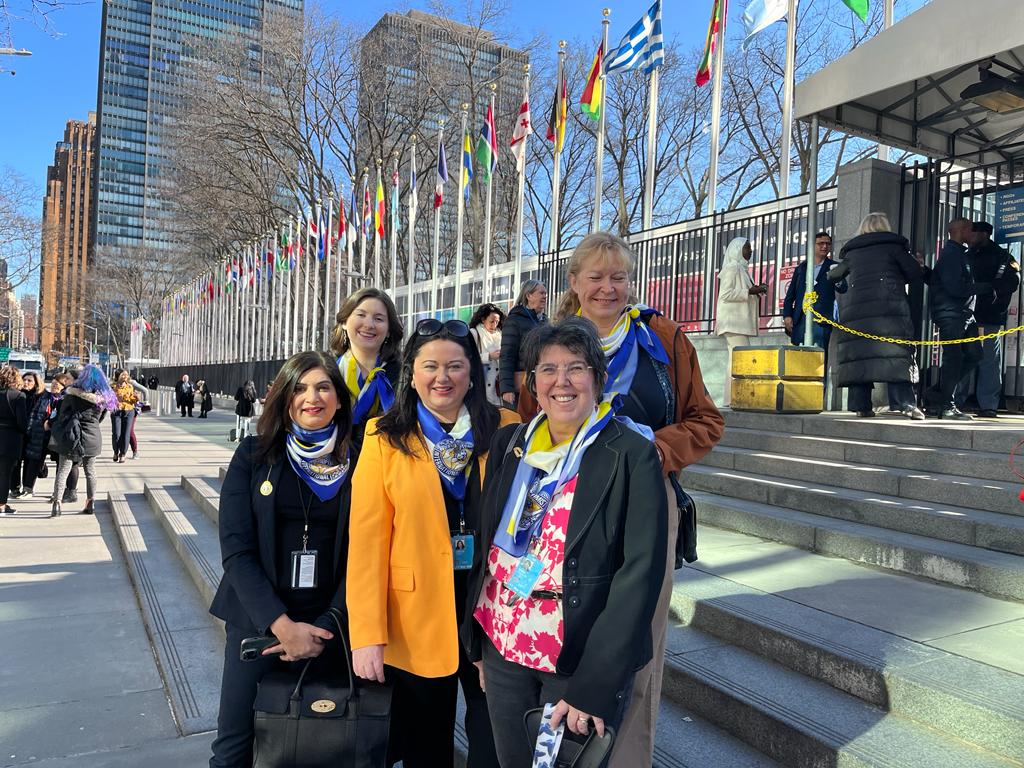 A lovely morning was had in Wexford even though it was freezing. Two hundred flowers were wrapped with bookmarks to highlight the Club and IWD. These were distributed to the women of Wexford this morning, who appreciated the gesture. The Wexford Club also wore odd shoes to highlight the #EmbraceEquity theme. Two club members also interviewed on a Southeast Radio International Women's Day special and all of this was followed by a lovely lunch. 
SI Bray had an excellent turnout for their International Women's Day Coffee Morning in aid of Women's Aid. SI Dungarvan & District celebrated IWD last Sunday by hosting an inspirational event, "Women embracing the challenge of a changing world – their personal experiences. Several speakers presented their thoughts, including Tess Hogan, President SI Cork, Mary Butler TD, Dr Jennifer Kavanagh, Louise Barry, Alice D'Alton, Yvonne Sheehan, Lani O'Hanlon and Dr Christina Knight-O'Connor.
SI Ballinasloe hosted a wonderful coffee morning with over 60 ladies, including 12 from Ukraine. SI Ballinasloe President Marierose Cullinane and Maura Joyce were delighted to welcome guest speakers Liliia from Ukraine and Lt.Col. Sharon McManus from Irish Defence forces. The event was a great success. SI Killarney members Sheila, Teresa and Bridie attended the Rotary International Women's Day at the Great Southern Hotel, Killarney. The event was run with the Rotarian's weekly lunch meeting and was attended by members, their families and friends.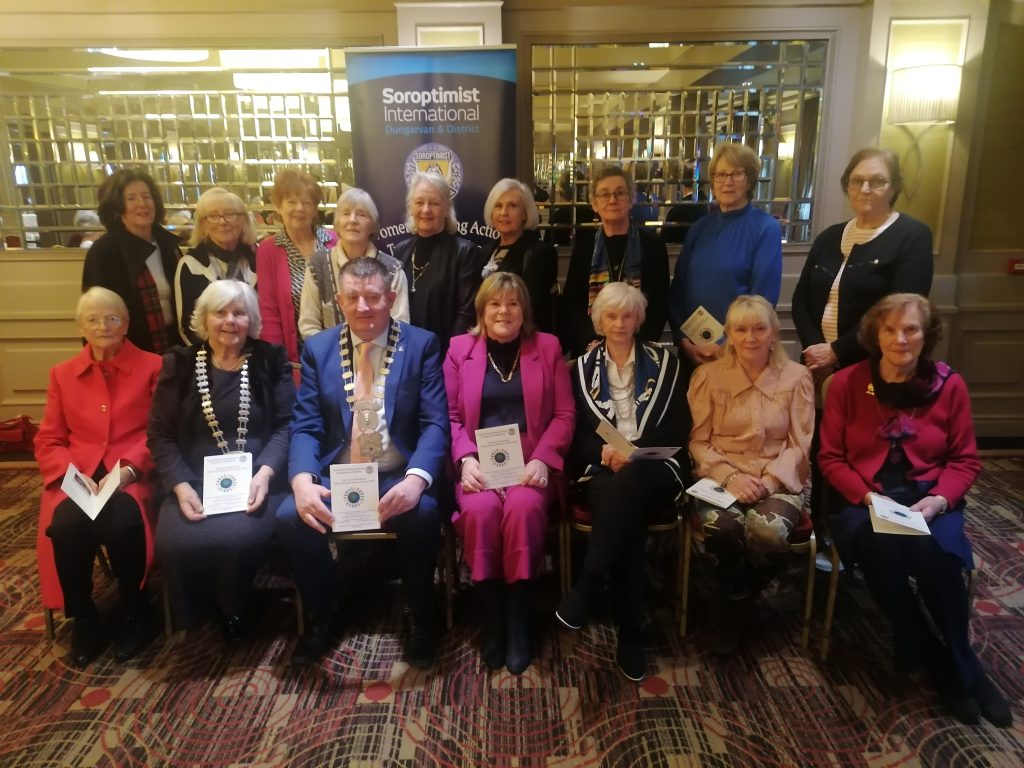 'Equality versus Equity' #EmbraceEquity
The 2023 IWD theme is 'Equality versus Equity' #EmbraceEquity. Equity and equality are inherently different concepts. The IWD 2023 #EmbraceEquity campaign theme seeks to get the world talking about why "equal opportunities are no longer enough" – and can be exclusionary rather than inclusive.
Eadaion comments, "We must recognise the difference between equality and equity. Equality refers to each individual or group is given the same resources or opportunities. Equity recognises that each person has different circumstances and allocates the exact resources and opportunities needed to reach an equal outcome. Equity is giving everyone what they need to be successful. In other words, it's not giving everyone the same thing. If we give everyone the same thing, expecting that will make people equal, it assumes that everyone started in the same place – and this can be vastly inaccurate because everyone isn't the same. The concept of 'fairness' can get tricky as it's assumed that 'being fair' means that everybody gets the same thing, but 'fairness' really only works when we're all the same. Equity aims to remove barriers that hinder people's ability to thrive".